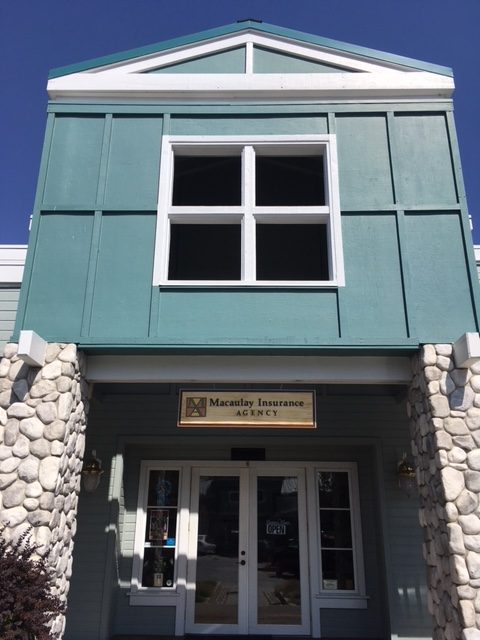 For 35 years Macaulay Insurance Agency has been the community of Oakhurst. We are an insurance and independent financial services company, we have the ability to provide you with coverage from a wide array of companies. This gives us the flexibility to place your coverage with the appropriate insurance company and provide you with coverage that best fulfills your needs and desires. We have a thorough understanding of all your insurance needs, large or small, business or individual and can develop an effective, affordable program around those needs. Given the experience of our staff, we can offer superior service and knowledgeable advice to our customers.
We strive to build a strong relationship based on trust and continual service. It is this personal attention that leads to your individual and business security, which is our measure of success. We are a part of your community and we are dedicated to you. Call us at 559.683.4494 if you have any questions.
Our Mission
To achieve a relationship with our clients, community, environment, and charities that helps foster prosperity for all concerned thereby insuring a sound foundation individually and collectively.
Our Commitment to You
Is to offer professional and courteous service with products that meet the needs of our clients.
We will
Seek competitively priced products
Offer comprehensive products to fit your needs
Provide a superior level of service
Customer service is our number one concern and we will strive to develop your trust, the foundation of our working relationship.
Our Values
We are committed to sound judgment and personal initiative within an environment that sets, achieves and rewards high performance.
We will pursue and develop long term relationships with our employees, policyholders, agents and other business partners.
We will act with a high level of integrity and are committed to an atmosphere of respect, loyalty and mutual support.
We will maintain a friendly, courteous and professional environment where every member matters and which fosters a work-life balance.
Our Charity Work
Rotary International – www.rotaryinternational.com 
Lou Gehrig's Disease – ALS – http://webba.alsa.org

Boys & Girls Club of Oakhurst – http://www.supportbgclub.com/
Oakhurst Community Park – www.oakhurstcommunitypark.com