Interested in a Medigap Policy?
Get started with a
Free Quote
:
* By providing your contact information, you agree to have a representative contact you by email or phone to discuss your options and offer assistance with selecting and enrolling into a Medicare Supplement plan.
Do I Need Medicare Supplement Insurance?
Due to the high costs of medical bills, it can be a good idea to have all the insurance you can. Many people will need Medicare supplement insurance to help them in the event they are hit with a large medical problem. A Medicare Supplement policy is health insurance sold by insurance companies to help cover some of the shortfalls (gaps) left by regular Medicare Parts A & B.. These costs may include such costs as deductibles and co-payments that can add up to very significant amounts.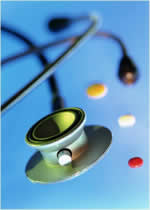 Another name for Medicare supplement insurance, which is "Medigap. While Medigap insurance is regulated by the Federal government it must also follow state law. This can really make a huge difference in the cost of Medicare supplement insurance in other states. To make matters more complex yet, there are many types of standardized Medicare supplement insurance. It can be quite time consuming as well as confusing to figure out the best plan for you.
No affordable insurance will ever cover everything, so this even amplifies the need for Medicare supplement insurance. With this additional coverage you can add further protection that reduces out of pocket expenses. In our society today, it's more important than ever to have as much health insurance as we can afford to carry due to the extreme expense of medical attention. One never knows when they will incur a huge medical expense either by a health condition or an accident. If you are unfortunate enough to be involved in an accident or diagnosed with a serious medical condition, bill can accumulate in a very short period of time.
So, spend some time assessing your own personal situation to see if you may need additional coverage. There is only one way to do this and it will required some research into the coverage you currently have and what it may cover in the future.
It's very likely you'll never regret purchasing Medicare supplement insurance in the event you need it. Just knowing you have it can really give you a much greater peace of mind and may save you thousands of dollars at some future point.