Medicare Advantage (Part C)
Interested in Medicare Advantage?
Get started with a
Free Quote
:
* By providing your contact information, you agree to have a representative contact you by email or phone to discuss your options and offer assistance with selecting and enrolling into a Medicare Supplement plan.
Medicare Advantage Plan, is sometimes called "Part C" or "MA Plans," They are health plans offered by private companies approved by Medicare. If you join a Medicare Advantage Plan, the plan provides all your Part A (Hospital Insurance) and Part B (Medical Insurance) coverage. Medicare Advantage plans always cover emergency and urgent care. Medicare Advantage Plans must cover all the services that Original Medicare covers, except hospice care. (Original Medicare covers hospice care even if you're in a Medicare Advantage Plan.) Medicare Advantage Plans may offer extra coverage, such as vision, hearing, dental, and/or health and wellness programs. Most plans also include Medicare prescription drug coverage. Medicare Advantage Plans must follow rules set by Medicare. However, each plan can charge different out-of-pocket costs and have different rules for how you get services (like whether you need a referral to see a specialist or if you have to go to only doctors, facilities, or suppliers that belong to the plan). You usually pay one monthly premium to the Medicare Advantage plan, in addition to your Part B premium.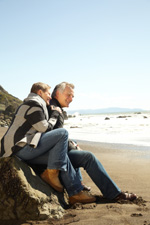 Different Kinds of Medicare Advantage
Health Maintenance Organization (HMO) Plans
Preferred Provider Organization (PPO) Plans
Private Fee-for-Service (PFFS) Plans
Medical Savings Account (MSA) Plans
Special Needs Plans (SNP)
Other less common types of Medicare Advantage Plans include:
Point of Service (POS) Plans—Similar to HMOs, but you may be able to get some services out-of-network for a higher cost.
Provider Sponsored Organizations (PSOs)—Plans run by a provider or group of providers. In a PSO, you usually get your health care from the providers who are part of the plan.
What is "The Out of Pocket"
Your out-of-pocket costs in a Medicare Advantage Plan depend on:
Whether the plan charges a monthly premium in addition to your Part B premium.
Whether the plan pays any of the monthly Part B premium. Some plans offer this option, usually for an extra cost.
Whether the plan has a yearly deductible or any additional deductibles.
How much you pay for each visit or service (Co-Payments )
The type of health care services you need and how often you get them.
Whether you follow the plan's rules, like using network providers.
Whether you need extra coverage and what the plan charges for it.
Whether the plan has a yearly limit on your out-of-pocket costs for all medical services.